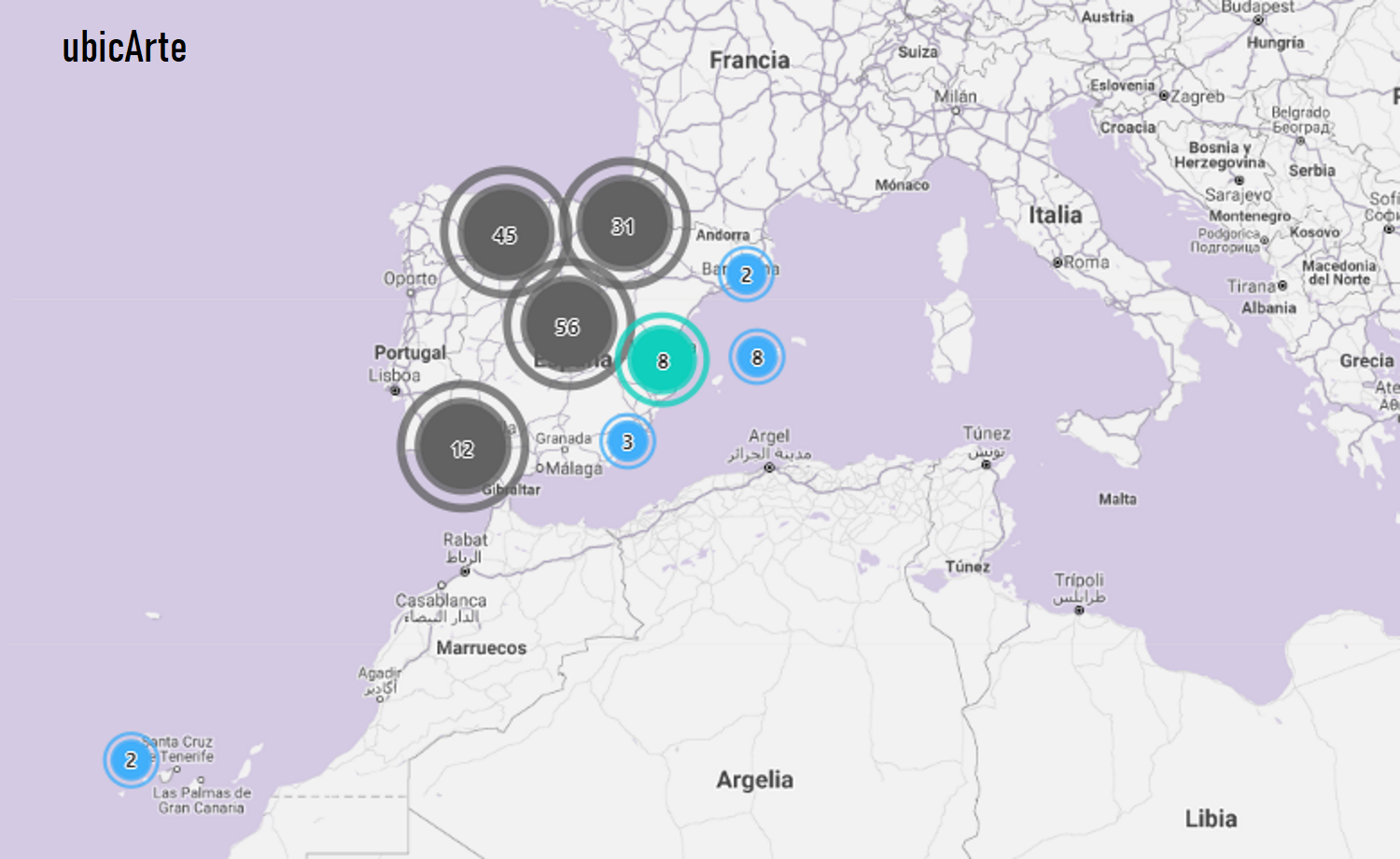 ubicArte is an interactive map of the performing arts in Spain developed by FAETEDA.
Through this platform, we want to show companies, producers and shows, as well as venues, distributors, fairs, festivals and associations from the performing arts sector in Spain, located in its territory.
This tool will display diverse information on each of the geolocated cultural agents. In addition, the map will have filters that will facilitate the search for this information.
The objective of this project is to gather in a single place data from organizations from all the autonomous communities, allowing both companies and programmers (national and foreign) to have a single space for information on the entire Spanish scene.
With this project, FAETEDA seeks to place a lot of emphasis on the international dissemination of our performing arts through its participation in Pearle and other foreign sectoral organizations.
ubicArte is possible thanks to the 2019 Grants for Cultural Action and Promotion of the General Directorate of Cultural Industries and Cooperation of the Ministry of Culture and Sports .
* Do you want to be part of ubicArte? Click on the following link and show your work to the sector: